Shopping Cart
Your Cart is Empty
There was an error with PayPal
Click here to try again
Thank you for your business!
You should be receiving an order confirmation from Paypal shortly.
Exit Shopping Cart
Here to help you SUCCEED
and
ACHIEVE your goals!
I am going to share my favorite recipe for homemade deodorant. I have to apologize as I do not remember where I got the recipe from but I do tweak it to my preferences. Being in the desert I was looking for something that worked for sweat and odor and lasted.
Homemade deodorant recipe:
1/2 c. baking soda; 1/2 c. arrowroot powder (original recipe called for cornstarch); 10 T unrefined solid coconut oil; 10 drops of essential oil (I tend to use more since I always add Tea Tree oil and usually one for scent with my favorite being Ylang-Ylang or Jasmine).
Basically I mix the baking soda and arrowroot powder until incorporated; add the coconut oil and again make sure it is all incorporated. Once it is mixed well and incorporated I add my essential oils and scoop into a glass jar.
This is where I order my essential oils from: (affiliate link) https://barefut.com/?a=99" target="_blank">https://barefut.com/?a=99
I hope you enjoy and would love to hear feedback from those that decide to give this recipe a try!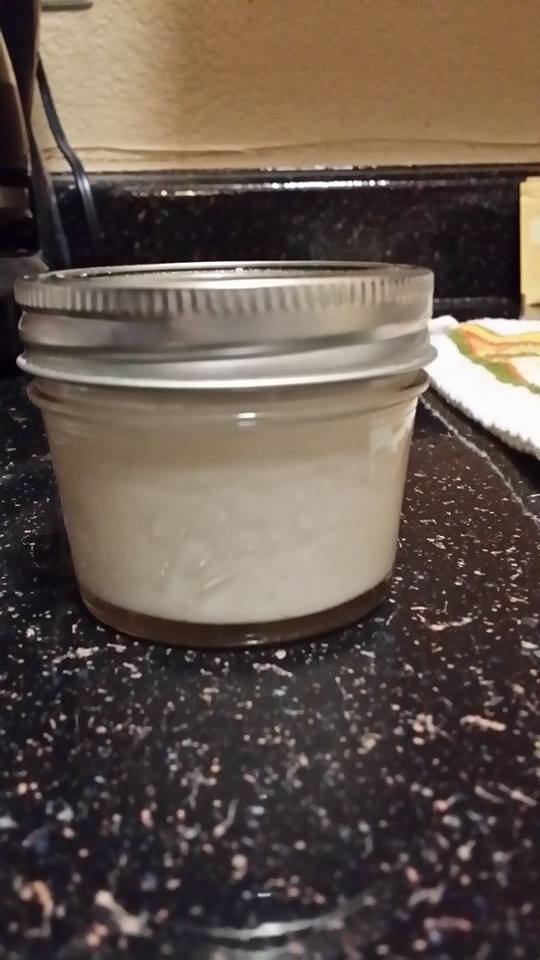 After 2 days of rain I am welcoming the spurts of sunshine and warmer temps despite the winds!  So as I posted on Instagram I had never eaten or made Shepherds Pie but it was something I was interested in trying.  Something new for us to try - which I am making it one of my resolutions to make more of a variety of home cooked meals.  I wasn't sure how it would turn out but I figured it was worth a shot - I loved it to say the least (and it even tasted good as leftovers)!  I am a crock pot junkie (I have 3 of them LOL) and find that many times it is so much easier to use my crocks to make meals because I am able to basically put the ingredients in and not have to stand over the stove or oven (and they are a savior in the summer time)!  Now, I knew it required meat, veggies and mashed potatoes.  That was about the extent of what I knew about Shepherds Pie.  So I pulled out one of my trusty crocks and put about 2 pounds of grass fed beef in, some dried minced onions, turmeric and ginger powder (I add these 2 spices to just about everything I cook), about 1 cup of water, and a about 8 splashes of Worcestershire sauce (you can buy what I use here - affiliate link), and some Himalayan salt (You can buy the kind I use here - affiliate link).  I let the meat cook throughly and once the meat was cooked I added a 16oz. bag of organic mixed vegetables to the meat.  Then I cut and cooked about 7 organic potatoes and when they were done I mashed them, added some grass fed butter, milk, some Himalayan salt, cheese, and parsley.  Once the mashed potatoes were finished I scooped by spoonfuls on top of the meat and vegetable mixture and allowed it to cook on low.  Whether it would be considered Shepherds Pie, I don't know but for not having knowledge on how to make it and never eating it - this was yummy!  Something I will definitely make again!  If you decide to give it a try, drop me a line or comment on how it was!  I would love to hear about it!  Coach Michele

/