Shopping Cart
Your Cart is Empty
There was an error with PayPal
Click here to try again
Thank you for your business!
You should be receiving an order confirmation from Paypal shortly.
Exit Shopping Cart
Here to help you SUCCEED
and
ACHIEVE your goals!
I am going to share my favorite recipe for homemade deodorant. I have to apologize as I do not remember where I got the recipe from but I do tweak it to my preferences. Being in the desert I was looking for something that worked for sweat and odor and lasted.
Homemade deodorant recipe:
1/2 c. baking soda; 1/2 c. arrowroot powder (original recipe called for cornstarch); 10 T unrefined solid coconut oil; 10 drops of essential oil (I tend to use more since I always add Tea Tree oil and usually one for scent with my favorite being Ylang-Ylang or Jasmine).
Basically I mix the baking soda and arrowroot powder until incorporated; add the coconut oil and again make sure it is all incorporated. Once it is mixed well and incorporated I add my essential oils and scoop into a glass jar.
This is where I order my essential oils from: (affiliate link) https://barefut.com/?a=99" target="_blank">https://barefut.com/?a=99
I hope you enjoy and would love to hear feedback from those that decide to give this recipe a try!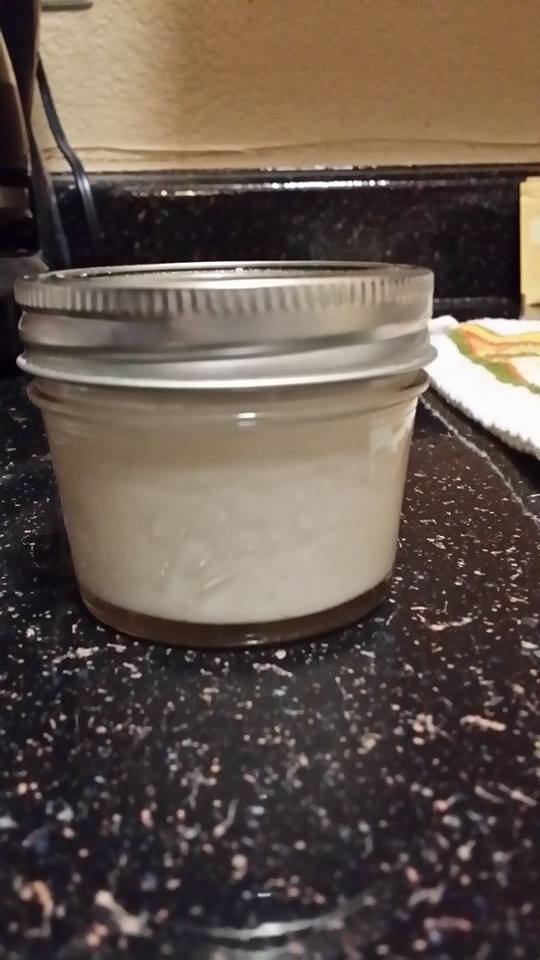 Just a quick FYI... while I still have my Facebook account that will no longer be a social media platform for Be Well Lifestyle LLC; I am transitioning over to MeWe.  Here are the links you can copy and paste to follow me over there (more privacy hence the copy and paste of the link to request to join):
I will keep feeds up on the main page of Facebook, Twitter, and Pintrest until more start to transition over to MeWe; then I will most likely be taking Facebook off and only using MeWe.  Thanks for your understanding and I look forward to seeing you and having you join me over on MeWe! 
Til later!  Michele 

So I started a GoFundMe page to try and help to raise some initial seed money to secure a storefront, inventory, etc to get my business an "official" place to do business and a place for clients to go.  I couldn't ask for a better location but finances are the immediate issue.  If anyone can please help and donate/share my GoFundMe page I would really appreciate it.  If donations are possible, that would be even more fantastic! 

This is the storefront I went to see today.  thanks in advance for anyone that can help!
So... one of the rare times I actually watch a major news channel and of course most of it is the negative but then a small clip came on about peanut allergies.  Of course it caught my attention, not because of having the allergy but what they were reporting on a study that was conducted.  Exposing kids (of course not those diagnosed with a true peanut allergy) to peanuts to help to try and combat developing a peanut allergy....  So why would I be excited about this?  Because it sounds like something I just studied and took a class on recently regarding Homeopathy (remember I do not give medical advice not claim to be a medical doctor!).  One of the things that I learned in the class about this is "like treats like".  Gasp!!!  What you mean that's an "alternative" practice so to speak?  Look it up, better yet, I'll give you a link to read by Dr. Kenneth R. Pelletier (click here) You can type in a search like homeopathy like treats like (that's what I did) and you will find a lot of info available.  So here is the link to the news story that caught my attention and really pay attention to what they say...  it is quite interesting!  MJ
/